---
Vibrations: Power And Range
---
Although not as immensely powerful as major brands like Magic Wand and Doxy, the Satisfyer Wand-er Woman offers a top power level moderately stronger than my favorite non-wand vibrators. As the strongest wand under $50, its power will be sufficient for most people and is ideal for those who want strong but not extreme vibrations.
Its six power levels cover a broad range from 1.8 to 6.7. The softer settings are great so you don't get overstimulated. And its gradual steps between levels aren't jarring.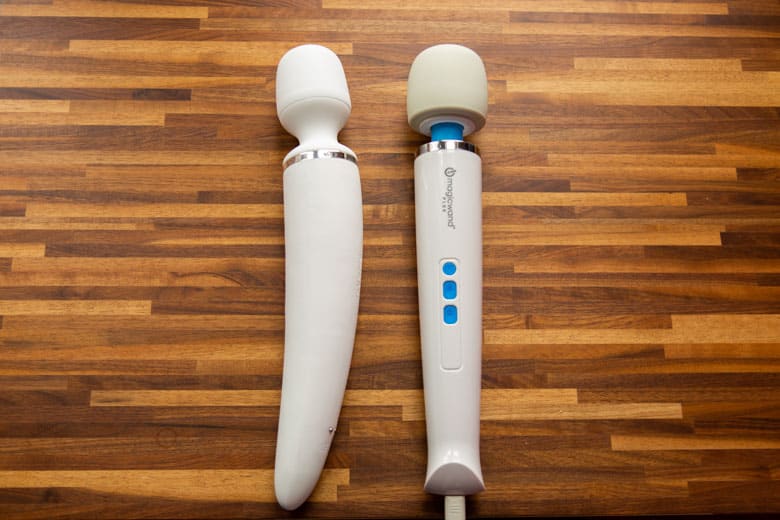 At a $50 price point, the Wand-er Woman offers good value in terms of vibration strength and range. If you're looking for more extreme power, the Magic Wand Plus reaches a 9 out of 10 on its top strength and also has excellent low levels. It's still reasonably priced but is $20-30 more expensive.
Learn more about vibration power and range
---
Vibrations: Frequency (Rumbliness)
---
We rate wands with rumbly vibrations higher than those with buzzy vibrations because most people prefer rumbliness. These vibrations travel deeper and are less tickly.
Cheap vibrators are often buzzy, but the Satisfyer Wand-er is one of the more rumbly wands we've tested. And the Wand-er Woman packs plenty of power for its rumbliness – many wands become buzzy as their power increases. But the Wand-er Woman does not. All its power levels fall within the rumbly region of the frequency spectrum, with its first four settings being extremely rumbly!
Learn more about vibration frequency (rumbliness)
---
Comfort & Ease Of Use
---
My main issue with the Wand-er Woman is its discomfort, primarily due to its wide handle and heavy weight.
As someone with small-to-average-sized hands, I often need both hands to hold this wand, particularly when applying pressure. It's also one of the heaviest wands, which is odd because it's less powerful than other wands with comparable weight (a heavier motor increases the power). The combination of its weight and thick handle makes it feel bulky and difficult to maneuver. If you have larger hands or don't mind using both, then it may not be an issue for you.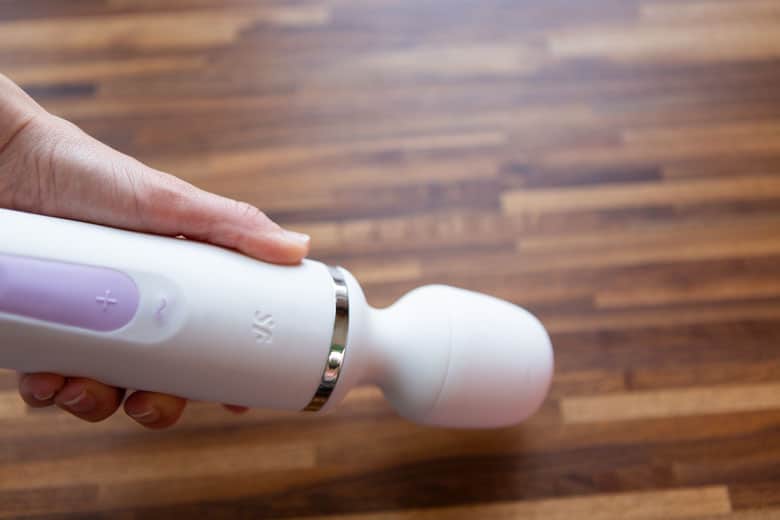 The head is also too firm for my taste. With full-sized wands I prefer plush heads, like those of the Magic Wand Rechargeable or Plus. It's not painful, but it lacks the luxurious, comfortable feel of those with extra padding. The thick handle, firm head, and heavy weight are things I could adjust to if I didn't have more comfortable, higher-end wands in my collection.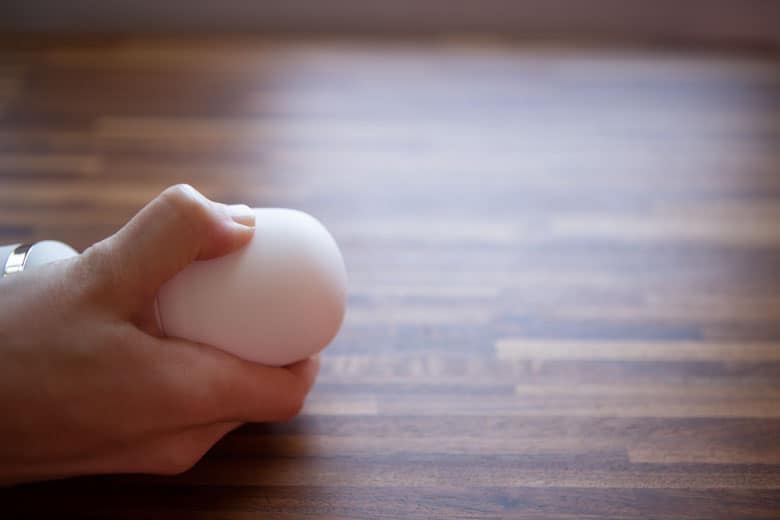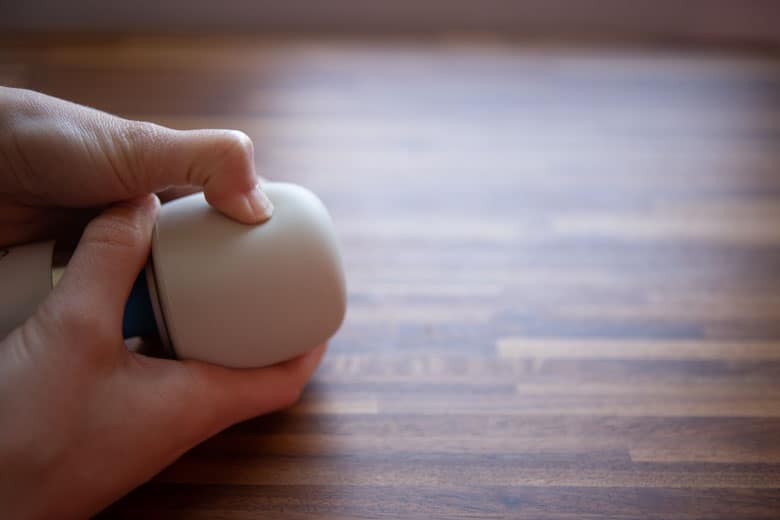 On a positive note, the controls are user-friendly, with separate buttons to move up and down between the 6 power levels. You don't need to cycle through them. The buttons are easy to press and clearly marked. It's also IPX7 waterproof, so it's very easy to clean.
Learn more about comfort & ease of use
---
Use During Sex
---
The same aspects that make maneuvering this wand difficult during solo-play (its heavy weight, firm head, and thick handle) become more problematic during sex.
The firm head bumps uncomfortably into my pubic bone with a lot of movement, especially in the Cowgirl and Spooning positions. While Spooning, the wand's weight also makes it tiring to keep in contact with my clit. I have more success in Doggystyle, since I can rest the base of the handle on the bed to support the weight. But my hands still get tired since the handle's so thick.
If you can get past the extra effort it takes to handle the Wand-er Woman, the head maintains contact with the clit in all positions, and the stimulation it provides is good.
Learn more about wand vibrator use during sex
---
Noise
---
While not particularly loud, there are quieter wands with comparable power. In our testing, my partner couldn't hear it on its lower settings but could hear the middle and upper levels from the other side of our closed bedroom door. A few comparably powered wands, like the Magic Wand Rechargeable, remained inaudible on their middle levels, while the Viben Sultry was silent on all settings.
But when I turned on a box fan or music in the bedroom my partner could no longer hear the Wand-er Woman, so you have options to remain discreet.
---
Attachment Compatibility
---
The Satisfyer Wand-er Woman has fair, but not outstanding compatibility with wand attachments. As a full-sized wand, it fits many attachments designed for the Magic Wand and similar brands. But its head size and shape are unique enough that not all the same attachments are compatible. For a complete list of tested attachments, refer to our attachment compatibility table.
There is still a good variety of compatible attachments available for G-spot, anal, prostate, penis, and clitoral stimulation. But the selection is more limited compared to other full-sized wands.
Learn more about wand attachment compatibility
---
Mount Compatibility
---