---
Vibrations: Power And Range
---
The O-wand has a good power range, starting off gentle (1.9 of 10 vibration strength) and working through four levels to a top power of 7.3. Its top strength is extremely powerful and substantially stronger than any non-wand vibrator I own.
The first gentle setting provides a good warm up, and I often finish on the second power. I usually don't need to use the third or fourth levels as the first two are powerful enough.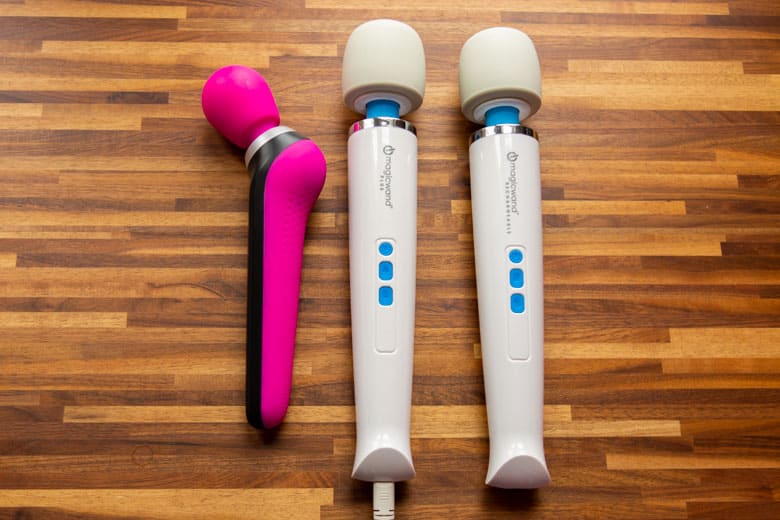 But while the O-wand's power is good, there's no reason to pay this much for it. Several cheaper wands have an even better power range including the Magic Wand Plus, Magic Wand Rechargeable, and BMS PalmPower Extreme.
Learn more about vibration power and range
---
Vibrations: Frequency (Rumbliness)
---
Most people prefer rumbly vibrations, so we rate these wands higher. But your preferences may vary, so consider what you enjoy.
The O-wand begins extremely rumbly on its lowest power. But every level after feels neutral or buzzy. If you are one of the folks who enjoy buzzy vibrations, then you may really enjoy this! The O-wand's not so buzzy that it's overwhelming, but I still prefer wands with deeper vibrations.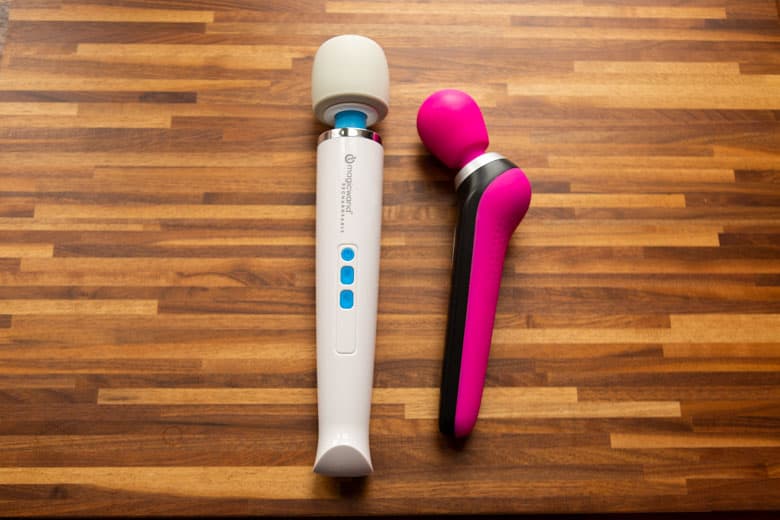 If you usually prefer rumbly wands, you'll be better off considering the comparably powerful, but more rumbly Magic Wand Rechargeable or BMS PalmPower Extreme.
Learn more about vibration frequency (rumbliness)
---
Comfort & Ease Of Use
---
The O-wand is one of the largest, heaviest wand massagers which makes it more difficult to maneuver than others.
And I think the handle shape compounds this difficulty. The O-wand has a looped handle, intended to make holding the wand more comfortable. And while the unique shape of some wands like the PalmPower Extreme actually helps, I find the O-wand's looped handle awkward. It makes the handle too wide, and I can't find a comfortable spot to grip and leverage the O-Wand.
The looped handle could be a personal preference. And perhaps with more use, I might adapt to it. But the O-wand just isn't one of my favorite wands, so I don't reach for it.
The larger head is quite firm, which is great for applying pressure. But it would be more comfortable if it were plusher. Its wide surface is best for broad stimulation over focused.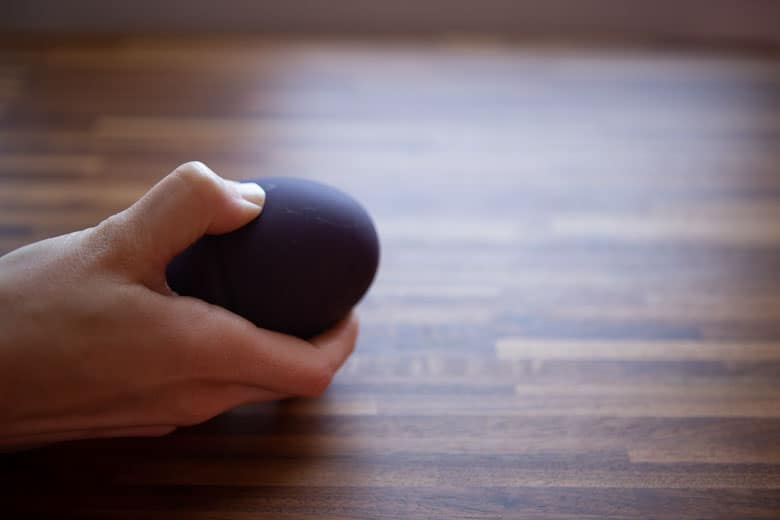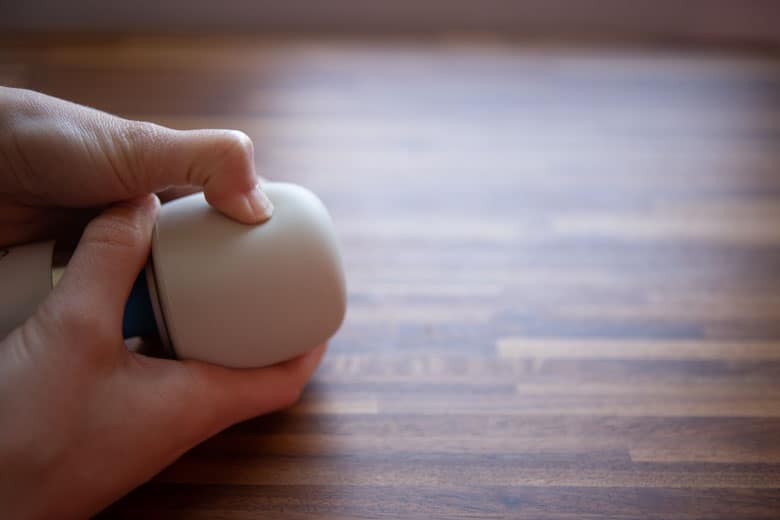 The buttons on this wand are fairly easy to press, but you have to cycle through the vibration powers. I prefer wands that let decrease the power level instead of looping through all the higher settings first. But since there are only 4 powers on this, it isn't too problematic.
The vibration patterns are controlled with a separate button from the intensity levels. I appreciate this because I don't often use patterns. So when looping through settings to get back to a softer power, I don't have to pass through a flurry of random patterns taking me out of the mood.
Learn more about comfort & ease of use
---
Use During Sex
---
The O-wand is going to be a struggle for most people during sex due to its size and weight. It takes up a lot of room and gets tiring to hold – especially since the handle makes it more awkward to grip.
I have the most success in Cowgirl and Spooning positions. In Cowgirl, the long handle has more room to move around without getting in the way. And the round head has a very slight taper, which can squeeze into slightly tighter spots in those positions.
While Spooning I've found that I can rest the handle against the bed to support the O-wand's weight. So it helps a bit with the heaviness issue.
I find Doggystyle very difficult with the O-wand. I want to rest the bottom of the handle against the bed, but the curved handle makes this difficult. So I have a hard time getting the head to maintain good clitoral contact – my arm gets very tired trying to keep the O-wand's head pressed to my clit.
Learn more about wand vibrator use during sex
---
Noise
---
The O-wand body massager is fairly noisy. When we tested whether my partner could hear it from the other side of a closed door – he heard the O-wand on every power level.
You can mask its sound by turning on a box fan or playing music. This made it so that my partner couldn't hear it even on high. So you can still use it discreetly if you take some extra precautions.
But there are comparably powerful, quieter wands like the Magic Wand Rechargeable and Viben Sultry among others.
---
Attachment Compatibility
---
The O-wand has good compatibility with wand attachments. It comes with its own attachment that adds some texture for clit stimulation. And since it's a full-sized wand most attachments designed for the Magic Wand brand fit the O-wand.
However, the O-wand's head has a slightly tapered shape to it, which causes a few attachments to fit loosely. They're still useable, but not a perfect fit. But overall you'll be able to find something enjoyable. There are compatible attachments for a broad variety of stimulation.
Below are the attachments we've tested and found compatible with the O-wand.
Learn more about wand attachment compatibility
---
Mount Compatibility
---